Autumn Light • Acrylic on masonite 24x30
A Harford County, MD scene
Custom wood jigsaw puzzles made from painting images are approximately 13x17 inches allowing for variations in proportions. They are made by Liberty Puzzles on hardwood plywood 450 to 500 pieces – no two the same and 15 to 20% "whimsy pieces". They can be tricky and a lot of fun to put together. Each custom box is signed by the artist.
Puzzles are $150.00.
Paintings in the GALLERY as well as sold work below – they have all previously been made into puzzles – are available for this. Shipping is free – order arrangements and payment can be arranged by email (the contact button above). I do take PayPal.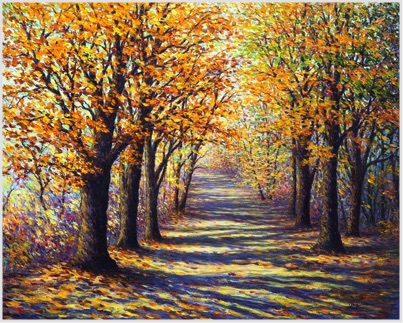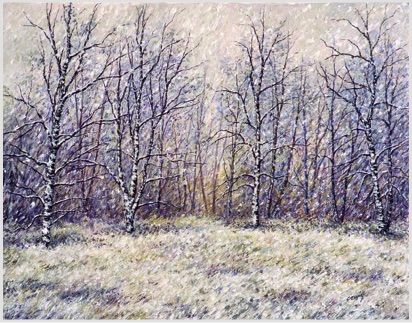 • Size: approximately 13.75x17.25
• Pieces: 485
• Whimsy pieces: 15 to 20%
• Packaging: Quality box with heavy tissue lining
• Price 150.00
Birches in Snow • Acrylic on gesso board • 15x19
Near Longwood Gardens, PA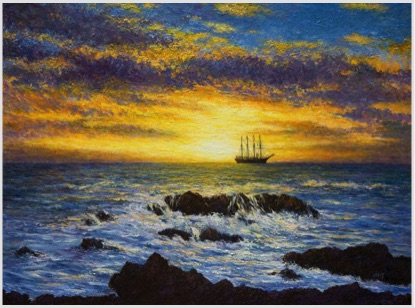 Tall Ship Elmeralda at Sunset • Acrylic on masonite • 18x24
Off Easter Island in the Pacific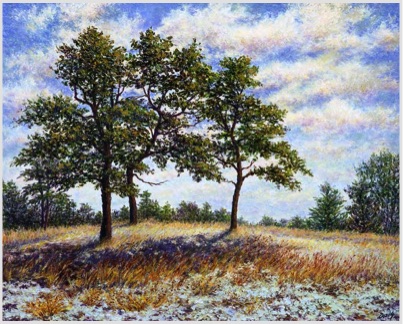 Three Pines, Cape Cod • Acrylic on gesso board • 16x20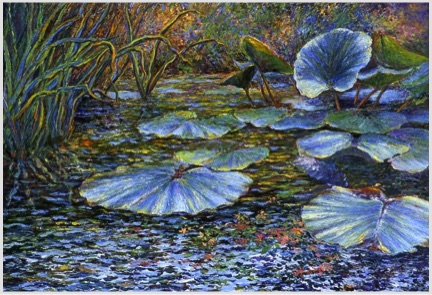 Lilly Pads • Acrylic on gesso board • 17.5x25
Nancy Welsh pond, Harford County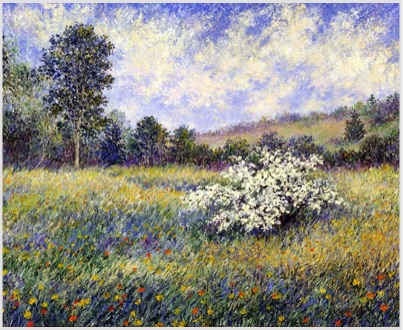 Meadow with Hawkweed • Acrylic on gesso board • 14.5x17.75
Bar Island, Maine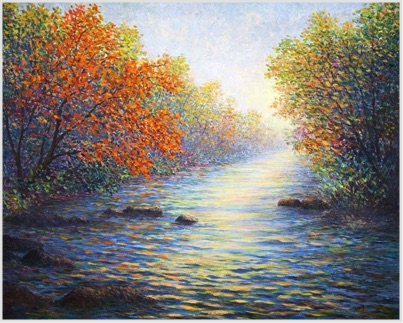 Deer Creek in Fall • Acrylic on masonite • 124x30
Harford County, MD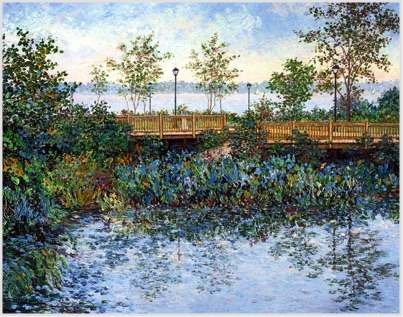 The Promenade • Acrylic on gesso board • 15x19
Havre de Grace, MD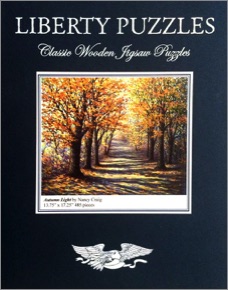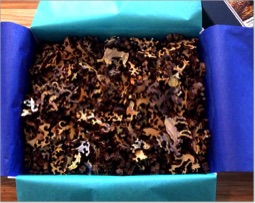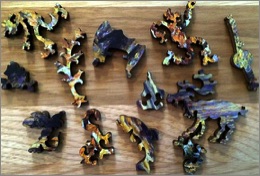 Custom wood jigsaw puzzles